Projects
Projects
A Project is a grouping of reports much like a folder. To share a report with a specific group of members of your Workspace, you can create a Project from the Home or Projects pages (if you have permission).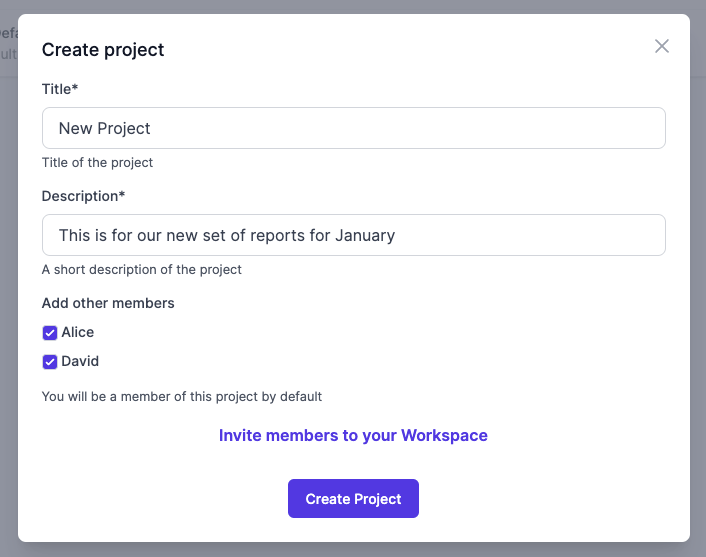 Info
All Workspaces come with a default Project. All reports are shared with the default group automatically.
When a new member is added to your Workspace, you can add them to specific Projects.
You can change which Project a report is part of on the Report settings page.
Info
If you are on the Cloud Starter plan, you will be limited to your default Project, and won't be able to create another until you upgrade to Cloud Pro.